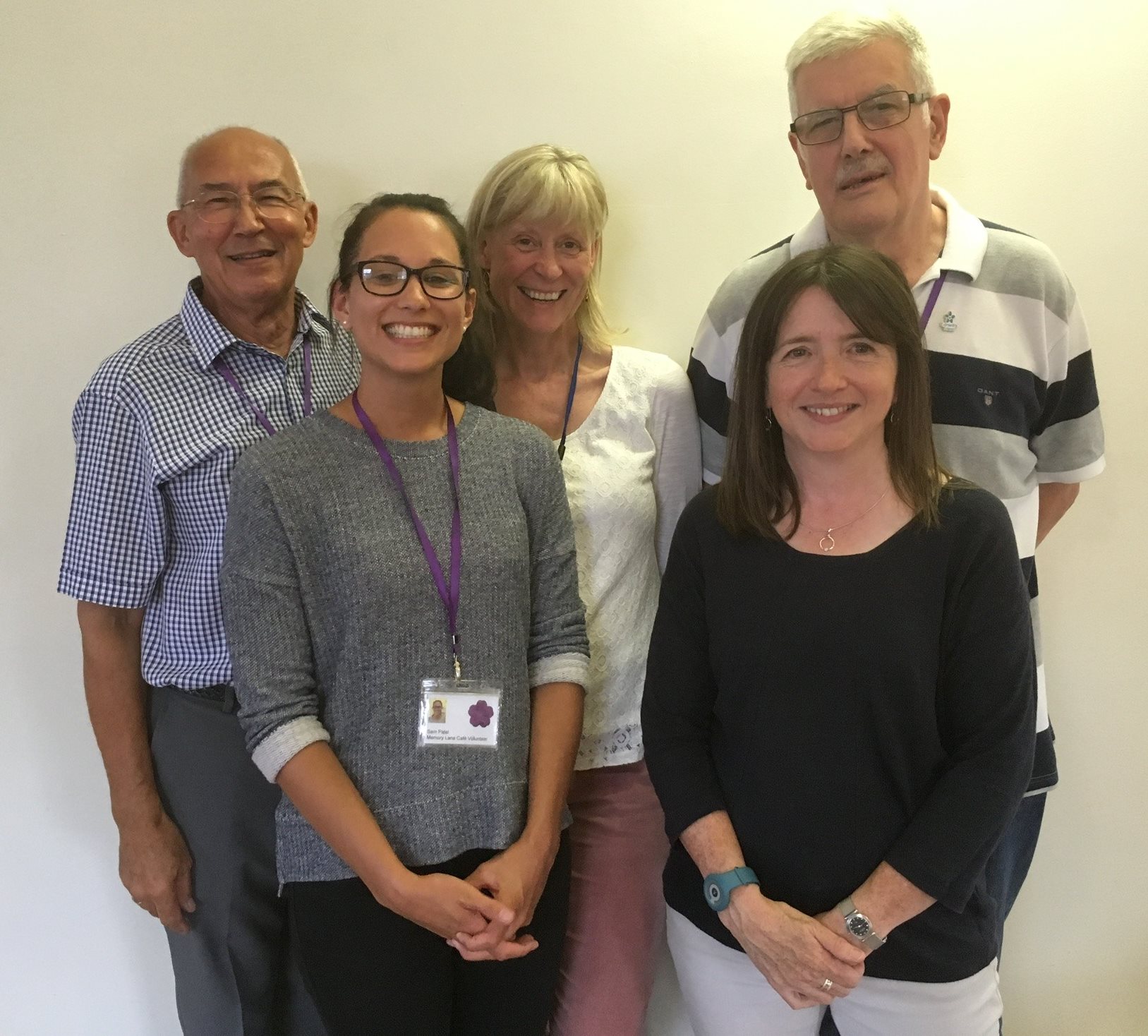 We are a group of friends comprising people with dementia together with their carers and volunteers.  Dementia is a progressive disease which has many types.  Members of our group are living with dementias such as and Alzheimer's and Vascular.  Their symptoms vary and are very person specific, but can include memory loss, confusion, decline in confidence, communication, cognition and mobility amongst many others.  
Their carers are often spouses or other relatives who eventually often find themselves being carers 24/7. This can be demanding for many reasons including lack of sleep, increased requirement to perform tasks that were once shared, performing personal care to help the person living with dementia, financial worries (giving up work, paying for additional care etc), huge responsibilities, fear of the unknown and many more.  Whilst stigma associated with dementia is declining, it can be the case that some friends and family find it difficult to cope and withdraw from the person with dementia, leaving them either embarrassed, lonely or upset.  Our group of friends can get a break from this by meeting regularly in an activity café environment where everyone can feel secure through recognition and experiences shared.
The activity café environment is a great place to relax, exercise the mind and enjoy the company of others.  Mental and physical stimulation is considered to be helpful to people with dementia and the opportunity for the carers to be able to relax with others in similar situations around them and to lift the weight of sole responsibility for a while is invaluable.
We meet every two weeks on a Tuesday afternoon in the Castle Room, from 2:00 - 4:00 p.m., where we have various activities from creative art, to musical entertainment and indoor games. Once a year we have a trip out to somewhere which is dementia friendly.  For our current dates please see the events calendar here.
Every week we have tea/coffee and home made cakes and always celebrate someone's birthday with a special cake.
At both Easter and Christmas there is a service held in the church to celebrate this special season of the year followed by drinks and cake with the congregation.
If you are interested in joining us please contact Norman Smales on 07808 076375.